Skladačky sú rekreačné bicykle vhodné hlavne na menšie vzdialenosti – do mesta či na krátky cyklovýlet. Mnohí ich poznáme najmä z garáží našich starých rodičov. Prečo sa oplatí dostať ich späť do ulíc?
Praktickosť nadovšetko
Skladacie bicykle sú obľúbené najmä kvôli ich praktickosti pri kratších presunoch. Vďaka svojej kompaktnosti sú ideálne, ak potrebujete počas jednej cesty využiť aj iný spôsob prepravy, ako napríklad osobné auto alebo vlak. Ideálne sú preto aj do malých domácností a bytov bez garáže či dvora. Navyše, nemusíte sa báť o ich bezpečnosť, keďže si ich môžete zobrať takmer všade so sebou. Aby vás však nikdy nezaskočili miesta, kam vás s nimi nevpustia, odporúčame, aby ste mali zámku aj tak stále poruke.
Malé kolesá, pomalšia jazda?
Najväčším rozdielom medzi skladacím a klasickým bicyklom je veľkosť kolies. Mnoho ľudí si mylne myslí, že menšie kolesá spôsobujú pomalšiu jazdu. Nie je to však vždy tak. Moderné skladačky používajú proporčne väčšie prevodovky ako klasické bicykle, čím sa im rýchlosťou takmer vyrovnajú. Tento parameter si medzi bicyklami môžete porovnať podľa "gear inches," teda vzdialenosti, ktorú bicykel prejde, kým sa vaša noha po jednom okruhu vráti na pôvodné miesto.
Jediným problémom malých kolies sú nerovnosti na ceste, pri ktorých nemajú šancu konkurovať kolesám konvenčnej veľkosti. Menšie jamy sú väčším problémom a nepružnosť skladacích bicyklov tiež nenapomáha pohodliu na nedokonalom povrchu. Ak vám na pohodlnej jazde špeciálne záleží, vyrábajú sa aj odpružené modely. Vždy však na úkor veľkosti, váhy, alebo ceny.
Ako vyberať?
Ak sa chystáte kúpiť si skladací bicykel, vopred zvážte svoje priority. Pri rozhodovaní berte ohľad na štyri najdôležitejšie charakteristiky:
Pevnosť konštrukcie: Skontrolujte, či nepôsobí krehko alebo labilne v spojoch, prípadne, či sa môžu rýchlo opotrebovať.
Váha a veľkosť po zložení: Ak plánujete bicykel často prenášať, je to jeden z najdôležitejších faktorov.
Skladací mechanizmus: Pred kúpou si ho vždy vyskúšajte, aby vám v teréne nerobil problémy, či príliš nezdržoval.
Cena: Ako to už býva, čím lepšie vlastnosti či známejšia značka, tým drahší bicykel. Nájdite správnu mieru a neplaťte za to, čo nevyužijete.
Športservis odporúča:
---
TOP FAVORIT ŠPORTSERVISU: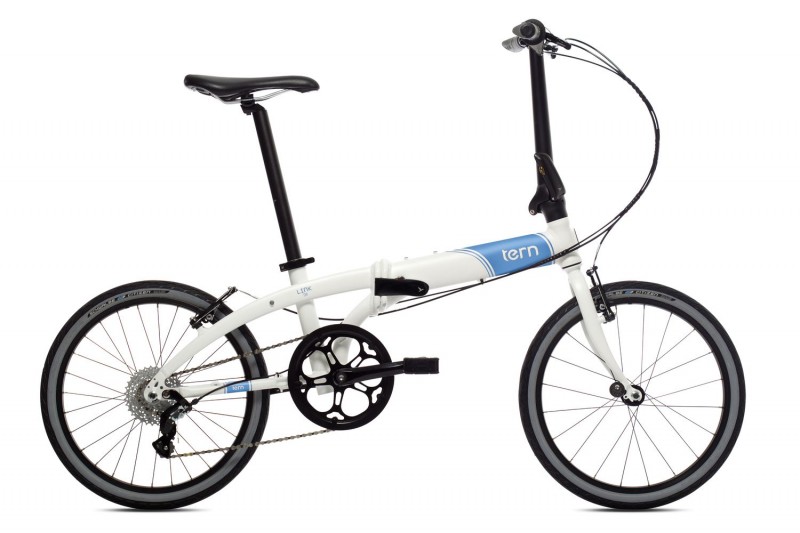 TERN Link D8, cena: 575 €
---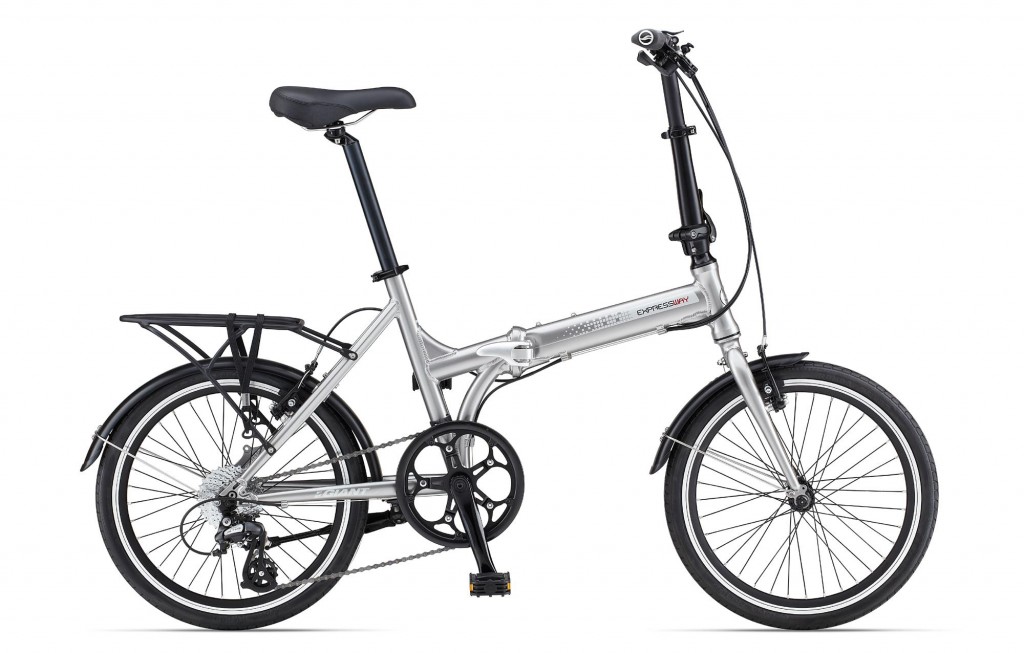 ---

Komentáre
komentáre